PRIVATE YOGA
PRIVATE OR GROUP YOGA CLASSES IN MOUNT MAUNGANUI
Whether you're a novice, recovering from surgery or injury, considering a personalized introduction before joining group sessions, or seeking tailored instruction for special events like weddings, corporate teams, Tradies, or Sports groups, our private yoga classes cater to your unique needs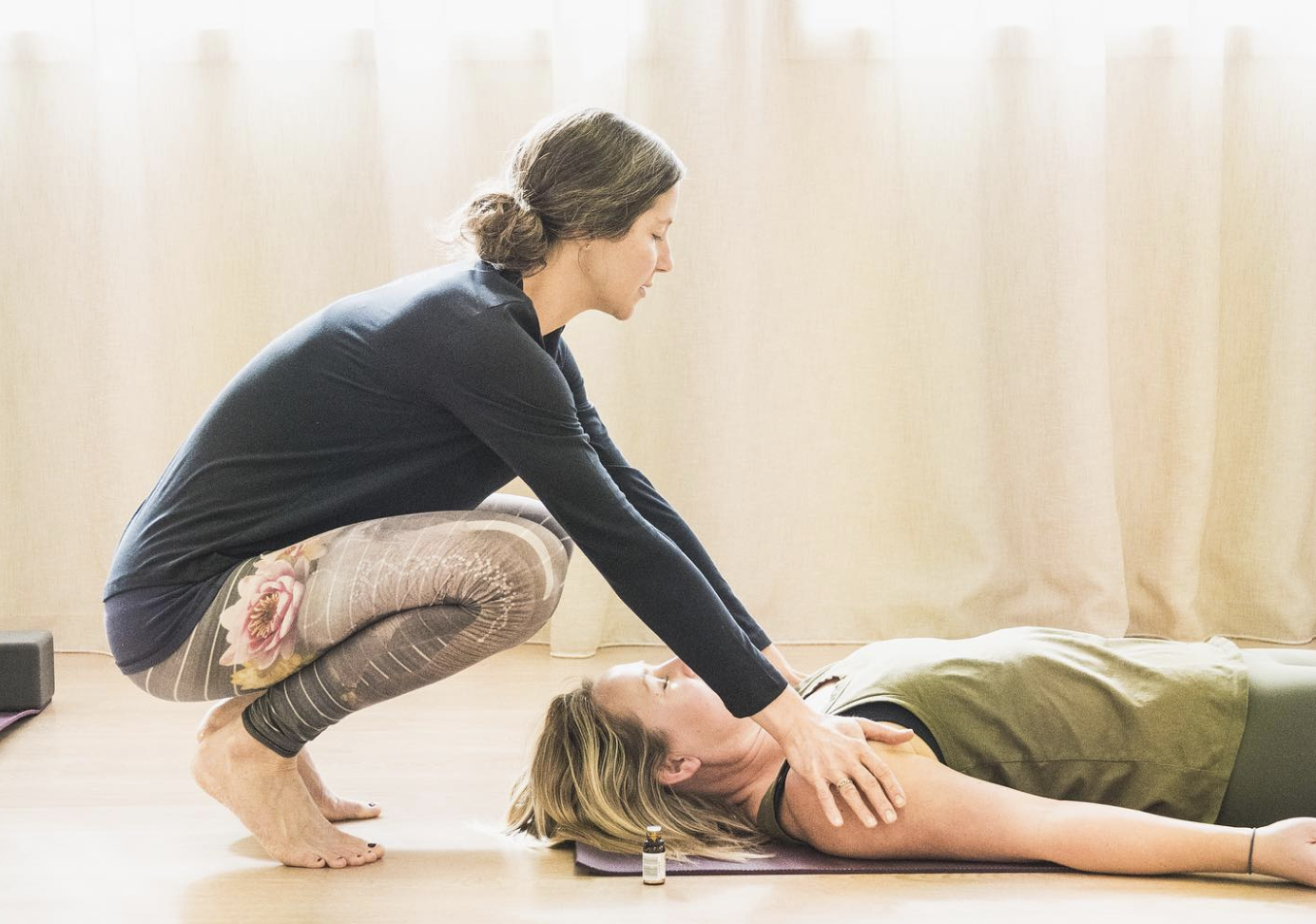 Who is private yoga for?
One on one lessons provide the time and space to individualise the practice of yoga. People attend one on one lessons for a variety of reasons including:
Beginners interested in understanding the fundamentals of yoga before attending classes
Private events & corporate groups to support workplace wellbeing
Postural re-education addressing postural patterns that may be contributing to fatigue, pain, or imbalance
Healing or recovery from a specific injury or health condition. We work with injuries by modifying specific poses to support the healing process, (i.e shoulder, wrists, back and knees)
Deepening one's regular practice
Safely learn more advanced poses like arm balances, headstands, handstand
Developing a personalized home or travel practice
Level
Private sessions can be designed for any level.
Requirements
Call us to discuss your requirements and expectations. We will help you choose a teacher & convenient time. You can use our studio or we can travel to you and supply yoga mats.
Pricing:
Private for one – $90
Private for two – $100
Private for three – $120
4 or more? Please get in touch for a quote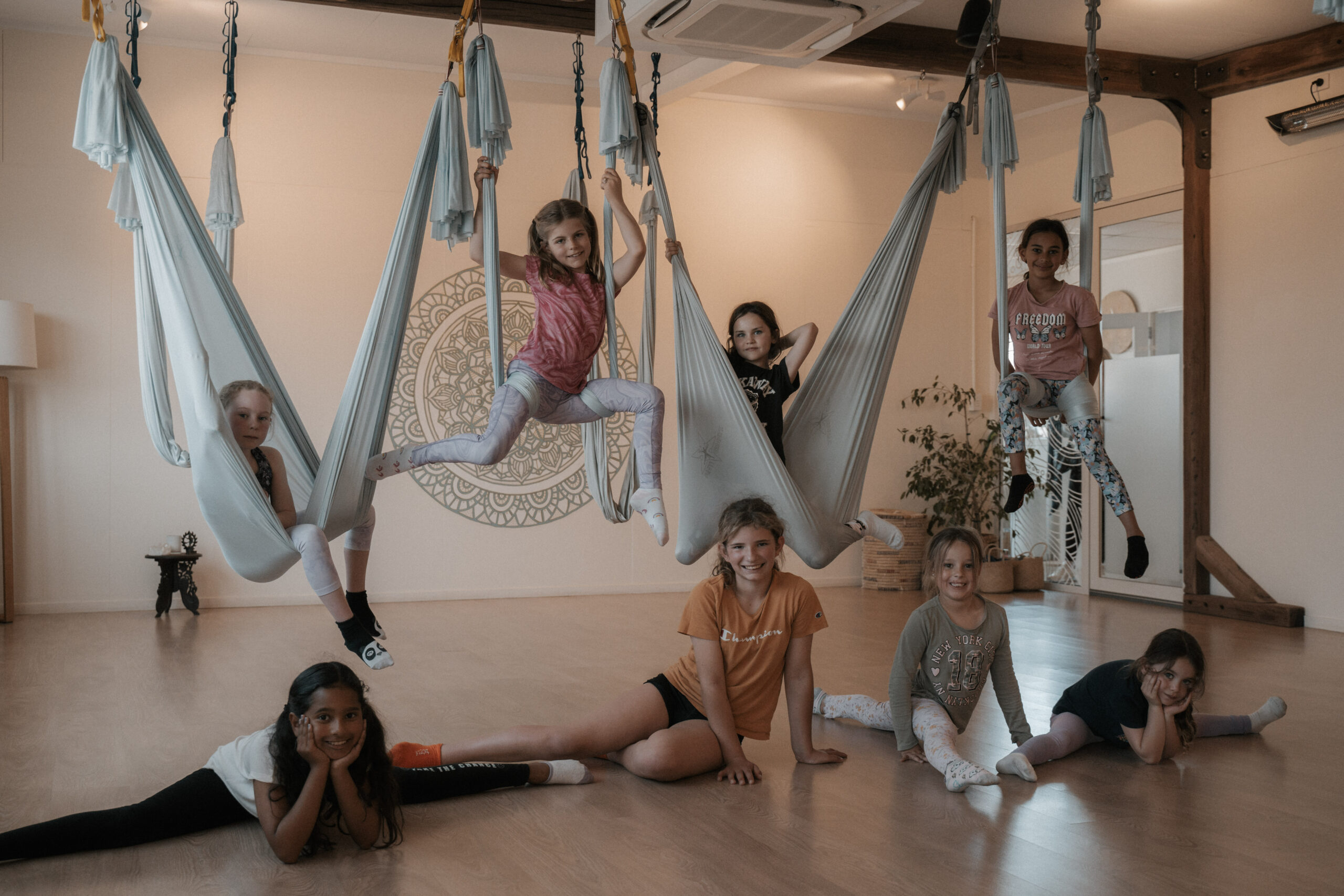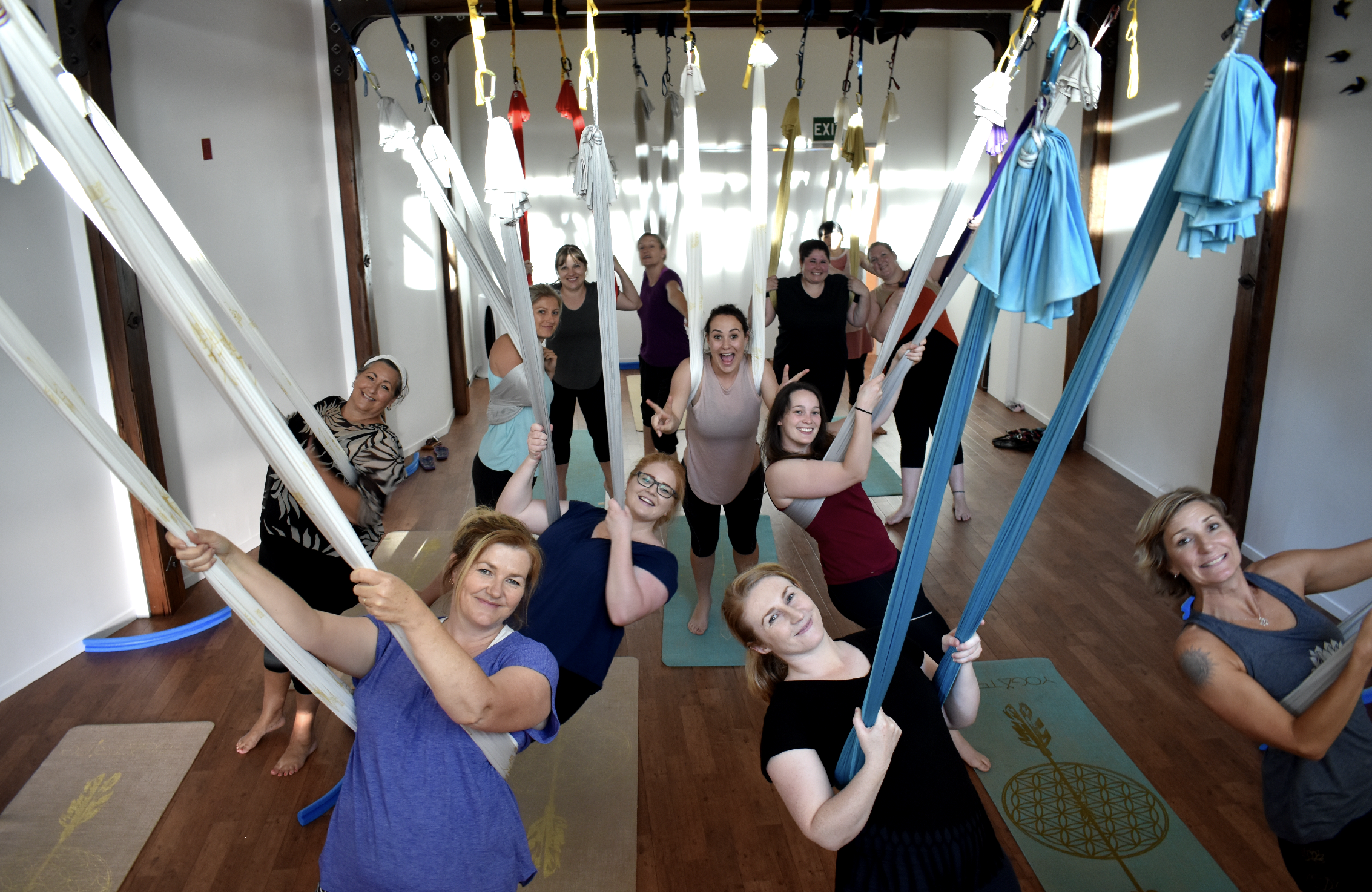 AERIAL GROUP EXPERIENCE
Are you looking for something a little bit special for a birthday, hen party or team bonding exercise?
Let our experienced instructors guide you through a one-of-a-kind aerial fitness experience. Luxurious, soul-nourishing and light-hearted, our classes are great entertainment for all shapes, sizes and fitness levels – and of course laughter is guaranteed!
Watch your inhibitions melt away and your confidence soar as you strike stunning, gravity-defying poses originally designed for the Cirque du Soleil. Our super-safe AntiGravity® hammocks will help you to stretch and lengthen in ways you never thought possible, offering a wonderful way to relax and a a great way to deepen bonds between close friends.
Details
Parties last 90 minutes  (OR  120 minutes for our Friday Night Hang Out sessions)
Booking essential. // Minimum of 6 people.
$40 per person for our 90 min reservation // $45 per person for our 120 min reservation
"Thank you Float Fitness for an inspiring class! It was pitched perfectly for our intermediate dancers and the class was a great mix of challenging and fun. The dancers giggled their way through class and came out absolutely buzzing – if they had it their way we would now have hammocks in our studio!"                                                                            Dani
"The perfect way to bond with your family! Everyone's feeling great and can't wait to do it again next week!  Thank you for a fun evening!"                                                                                                                                                                                               Sarah